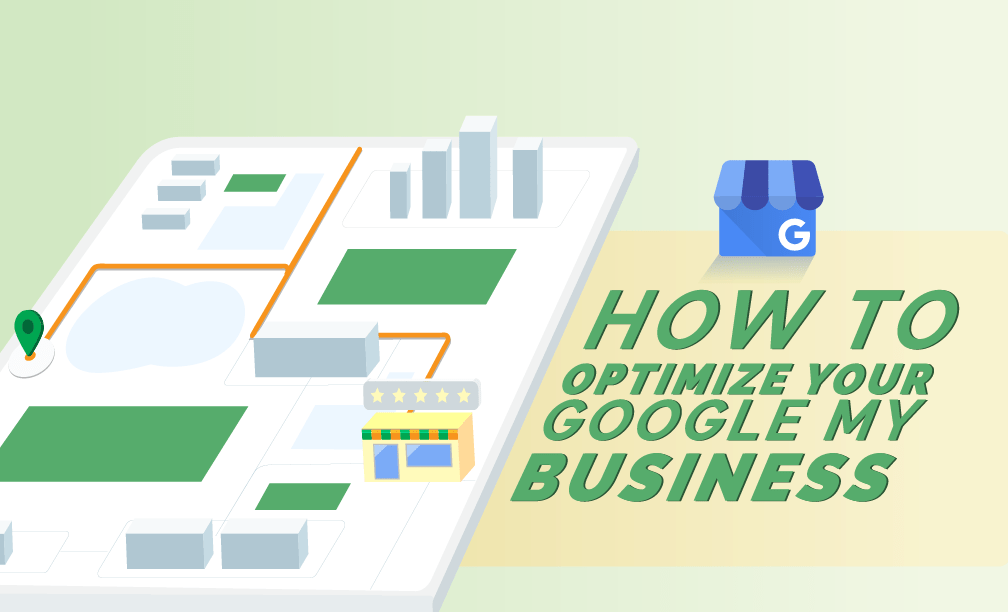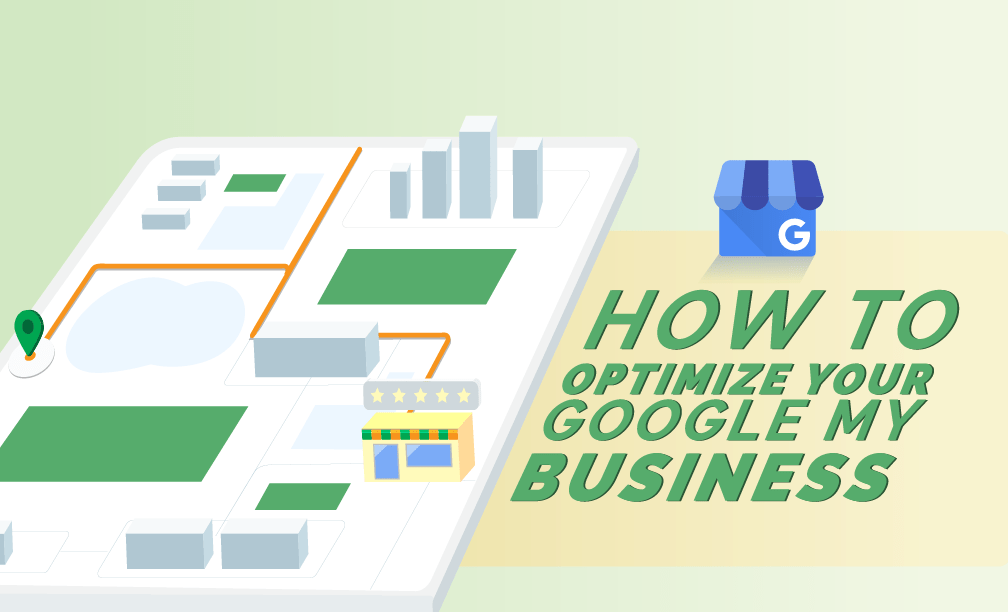 We've all seen the Google Map Listings surface when we search for anything local using Google. The map includes three, five, or ten local businesses, and it shows at the top or center of the Google results tab. The businesses included in these map listings have used a feature provided by Google — Google My Business. The Google My Business page is an excellent way to attract more prospective customers to your small business. It's free, and with a little help, you can see a difference in web or foot traffic.
How To Create A Google My Business Listing
To begin the process, go tohttps://www.google.com/business/.

Fill in the name of the business.

If your name is similar to that of another company in your region, the autocomplete feature will recommend those businesses to you. This allows you to see if your company listing exists, preventing unintentional duplication, and applies a new GMB profile to an established business if you've recently opened a new site.

Choose a Category For Your Business.

This is a very important step that will not only affect the search words you feature in Google, but will also appear in your Google My Business profile. For example, for Visual Appeal, LLC, we entered Graphic Designer as our primary category. While you can change it later (which would require Google's re-verification), if you're not sure which category best suits your business, we suggest doing some research on your competition to see how they are categorized and going through a thorough google's list to determine the most accurate category for your business
Enter Your Business Address

You'll be asked to provide some essential information. Make sure you enter the address exactly as it appears on your website.

If customers can visit your business address, enter your address here, click the box and click 'Next'
If you don't have a physical location where customers can visit4, ex/ if you are a freelancer who works from home, leave the address field blank, tick the box and then tick the 'Hide my address (it's not a store)' box that appears below.
All businesses that deliver goods and services to their customers will have the choice to add a Service Area in the next step.

Add Your Business Website and Phone Number

Make sure that you add your correct business website and phone number as it appears on your website. You always have to option to change it later if need be. (re authufication would be required)

Verify Your GMB Listing

Google will need to verify your company is located where you say it is. There are a few verification options based on the different GMB profile settings:
Postcard Verification. This is the most often used authentication method, and it is applicable to all companies. A verification postcard will be sent to the address you provided earlier and should reach you within three to five days. You will use the code printed on the postcard to validate the company in your GMB account. If you do not receive a code, go to GMB and press the 'Request another code' banner at the end.
Phone Verification. Some companies will have the option of getting a phone call to verify their listing. If you see the 'Verify by phone option at the start of the verification process, you're eligible. If you choose this option you'll get s call with an automatic message providing a verification code that you'll need to enter into GMB.
Overview & Best Practices

Google strives to offer the most appropriate, reliable, and up-to-date local results to its users. The best practices mentioned below will assist you with your optimization efforts.
Maintain Control:
To build or assert your company listing, you'll need a Google account. Consider having a Google account that belongs to the business owner, who would then assign other Google Accounts as Managers/Editors. Otherwise, if the Google Listing is set up under your employee's Google account, they will take the Google listing with them if/when they leave the company.
Create Your Listing:
Many small businesses don't rank well because they don't have a Google Map Listing (Google My Business). It's difficult to appear on the map portion of a Google Search Engine Result Page without a listing.
Claim/Check Your Listing:
Google needs businesses to verify their listing through a call or mail postcard with a pin number. Unverified listings will not rank well, if at all.
Is Your Listing Already Claimed?
If an ex-employee or an agency claimed your listing, or if you really don't know who claimed your business's Google listing, you will need to reclaim ownership of it. Follow these steps for more information
NAP+W (Business Name, Address, Phone Number, and Website Address) Accuracy:
Google rates your Map listing based on the accuracy of your NAP+W, which stands for Business Name, Address, Phone Number, and Website Address. Google compares the NAP+W on your Website to the NAP+W on your chart listings.
Consistency of NAP+W
In addition to being accurate, the NAP+W should also be consistent with your website and all directories. For example, your NAP+W might be correct on Google+, Superpages, Manta, but it may be incorrect or inconsistent on Yelp, Yp.com, and other directories.
Service Area Business
Google describes a service area business as "A business that visits or delivers to customers directly but doesn't serve customers at a business address, for example, businesses like cleaning services or plumbers." Service-area businesses can only create one profile for the metropolitan area that they serve. If you don't have a physical location where customers can visit, use Google's recommended Service-Area Business Settings. When creating or editing your Google listing, Google will have special settings for service-based businesses. Be sure to indicate that your business is a service-based business and

that you provide your services to customers at their locations;
that you do not provide services at your location;
specify your Territory/Service area by postal code or by city.
Other Ways To Optimize Your Listing
Active Google My Business accounts rank well on Google. Once you have verified your GMB listing consider taking advantage of the following ways to optimize your listing.
Add your logo and create a cover image.
Personalize your listing! Add photos of your team members, past work/services.
Optimize your business description. Make sure you add as many relevant keywords as possible but don't overdo it. Google can recognize if you are stuffing in keywords, and can penalize your listing. Make sure that your description is well written and showcases your business in the best light.
Use Google My Business Post to announce any active promotion or deals.
Add a menu or products to help your customer see exactly what you offer.
Ask your best customer to write a review. Additionally, make sure you respond to all reviews within 24 hours.