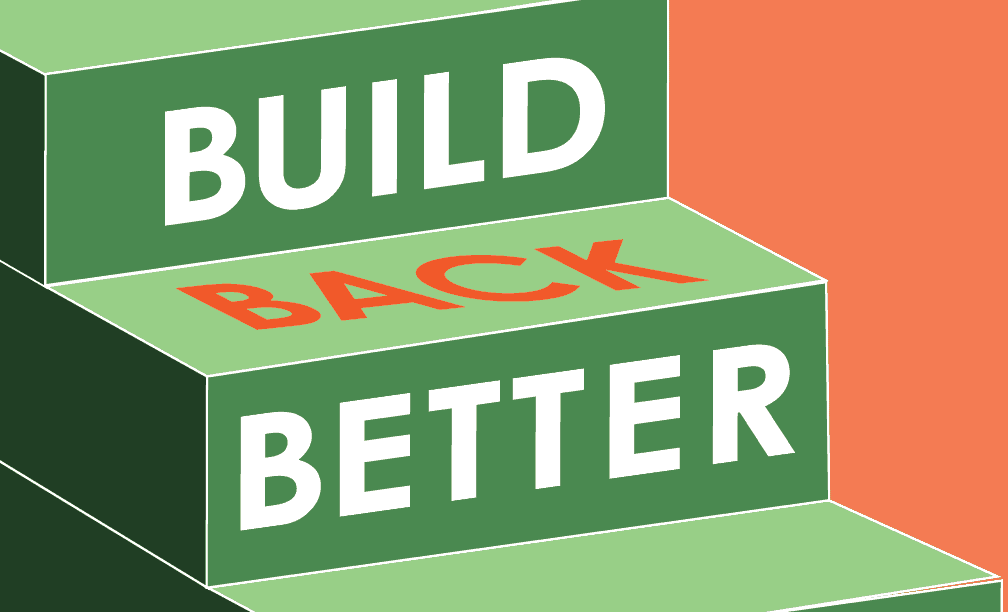 Let's build! Visual Appeal, LLC, here to share a message with businesses small and large. Politics aside, a build back better message corresponds with the space we find ourselves in today. It strikes as an enlightening and promising viewpoint that is so relevant for business owners preparing to propel and prosper post COVID 19 !
Inspiring businesses to keep going, thriving, dig deep, and pivot where necessary in a meaningful and impactful way has become common conversation points. Sometimes starting from scratch results in something beautiful forming from the ground up! Rediscovering your roots can brings clarity to the core foundation of your the business's purpose, goals, and story. Building back better is about taking the time to reflect, review and revive your strategic plan. It is about gaining clarity on your purpose and how it serves to impact your community. The formula for this process consists of collaboration, visibility, communication, and support.
Let's build back better!
Collaboration is vital to expanding your reach and leveraging co-marketing opportunities. Growing a network of like-minded partnerships, sharing similar goals and ideals, is fundamentally smart. Together, we are stronger, and building strategic partnerships opens doors to new opportunities, expands your business's service capacity and leads to scalable outcomes.
Visibility is critical to communicating your commitment to building and growing as a business. Informing clients, colleagues and stakeholders about your plan energizes and engages support. It opens doors for referrals and recommendations. Maintaining visibility showcases your accomplishments and community impact.
Communication is an important part of not only telling your story, but also how your services provide value and impact the community. It creates an opportunity to highlight company goals, mission, vision and values, and proves pivotal to the movement of building back better.
Support within your network of businesses, clients, and colleagues is the final component of building back better. When we come together as a community, we all win! Within your strategic planning, consider how you might engage in opportunities to provide impact and to contribute to the growth and sustainability of those around you.
We are committed to building back better! As a creative agency focused on energizing brands, we are here to guide and support our community with ideas that entice, educate and engage. We stand with you! We encourage dialog and invite you to share your story of building back better! Let us know how we can contribute to your success.