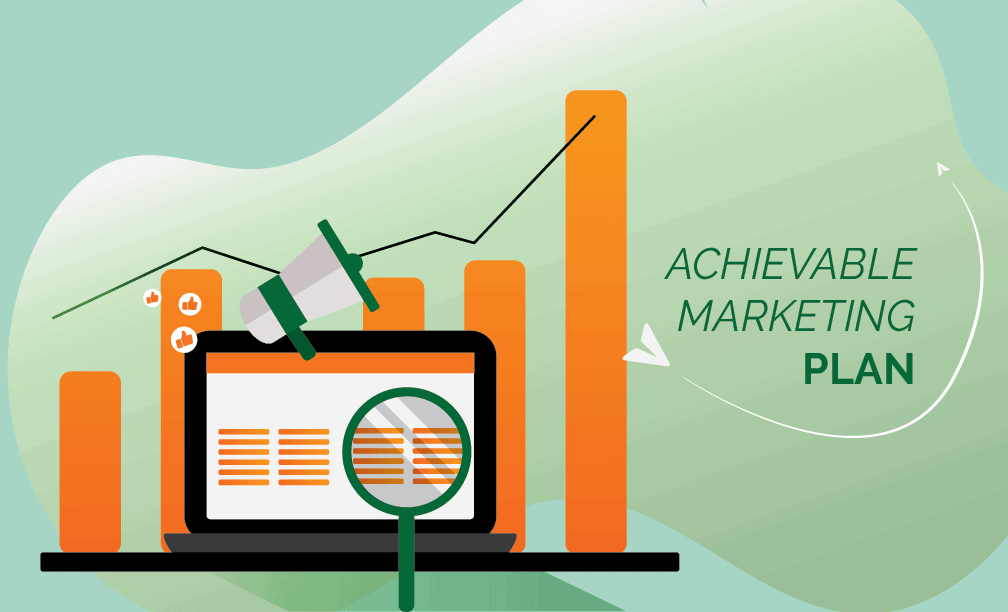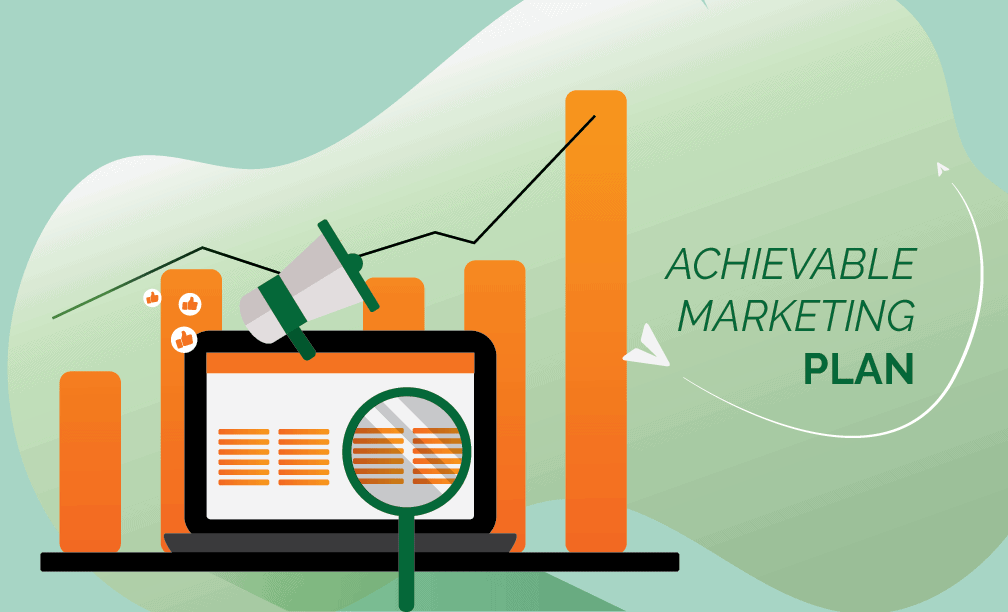 Read Time: 3 min 4 sec
A well-strategized marketing plan can help businesses maintain longevity in their industry. But with all great ideas comes research and planning, and if you are just starting in your field, it can become stressful, especially if you don't know exactly what you're looking for.
Creating a successful marketing plan forces you to stay focused on your business goals and what measures need to be taken to be able to achieve them. To create that vision, there are 5 things that you should always keep in mind while tackling your new or improvised marketing plan.
Increasing brand awareness
Generating high-quality leads
Growing and maintaining thought leadership
Increasing customer value
Empowering your employees
Increasing brand awareness
Think back to when you first mentioned your significant other to your loved ones. How did you describe them? You probably mentioned what they did for a living, described their personality, and described them most appealingly, while still being truthful. When thinking about your business's brand awareness, you should think about introducing them to the public the same way you would your significant other. Think about how you want your company to be represented. Is it a serious local business that is committed to helping out the community in its time of need? Or is your company dedicated to boosting morale and good energy by providing healthy delicious food to its market. Figure out your company's message and make sure your language is consistent across the board. This will help humanize your brand and relate to your customers, which is essential when social media is concerned.
Generating High-Quality Leads
Getting a high volume of traffic into your website might seem wonderful, but it doesn't always signify success. Think about it like this –If you owned a restaurant, you would rejoice at the sight of seeing a full house. But if at the end of the night, you realize that more than half of your customers only ordered one small appetizer to share amongst each table, I'm sure your excitement would quickly wind down. The goal is to turn leads into conversions and eventually repeat customers. A good way to measure high-quality leads is to track user behavior on your website. Define your goals and customize your dashboard so you can get relevant data. A good way to track your website data is by adding Google analytics to your website code. You can also get certified in analytics for free with Google's Analytics Academy Course. Google's online academy helps you learn about Google's measurement tools so that you can grow your business through intelligent data collection and analysis. If you rely more on a phone call to generate your leads, consider using CallRail, tracking software for phone calls. It will help you optimize your marketing and get a clear understanding of what strategy captured your user.
Growing and maintaining thought leadership
Being recognized as an expert in your field is critical, and will help your business establish overall credibility. Now, with social media on the rise, it's become easier to establish trust with your audience. Create a business page on major social media platforms: LinkedIn, Instagram, Facebook, Youtube, etc. Search what your competitors are posting, and pay attention to the post that is working well. Try to dedicate at least 30 minutes a day to focus on posting relevant posts and engaging with your audience.
Increasing customer value
The best gift a customer can give your company is to become a loyal customer. Your goal is to make your new customer satisfied so they keep coming back, and they refer you to their mutuals. To achieve this goal, try to understand what customers consider to be valuable. Talk to them, create surveys, let them know that you value their opinion. Personalize the experience for all customers. Most people want to know that their business is valued, so try to find a creative way to show your appreciation.
Empowering your employees
Your colleagues must understand your marketing plan. Make sure you're educating your team and giving them the tools they need to succeed in their role. Consider writing a weekly internal newsletter that includes project/task updates, important messages, and performance updates. Remember that you're only as strong as your weakest link, so make sure that your team communication is strong and no one gets left behind.
As you strategize your marketing plan, keep these goals in mind to help you achieve maximum results. Remember to research your competition's marketing efforts to see what has been successful for them, but remember, your marketing goals should speak to the needs of your business, and every business is different.